Wish you could draw – or even knew how to start?
"It's a learnable skill!" ~ Meg 
Commit to the regular treat of creativity – book now and get those dates in your calendar!
I am always doing what I cannot do yet, in order to
learn how to do it."
~ Vincent Van Gogh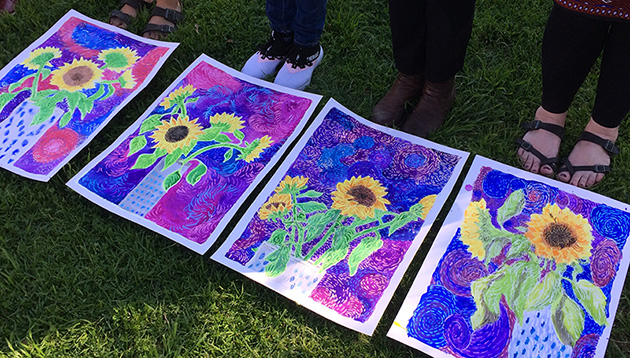 Scroll down to book yourself in for a series of bold yet gentle drawing and painting lessons.
Or read on first, for more detail:
2020 Drawing and Painting Block dates
Block 4 – Late Winter – remaining: August 27 + September 3
Block 5 – Spring – October 1, 8 (full), 15, 22, 29
When? Thursdays 12.30 – 2.30pm
Where? Fleurieu Arthouse, Hardy's Tintara, 202 Main Rd, McLaren Vale, South Australia
How much to save my spot?
Single classes are $55 or
Book 5 lessons (see dates above) for just $200 – that's $40 per class – this discount is applied automatically for remainder of 2020 – pick your dates now!
"It is looking at things for a long time that ripens you and
gives you a deeper meaning."
~ Vincent Van Gogh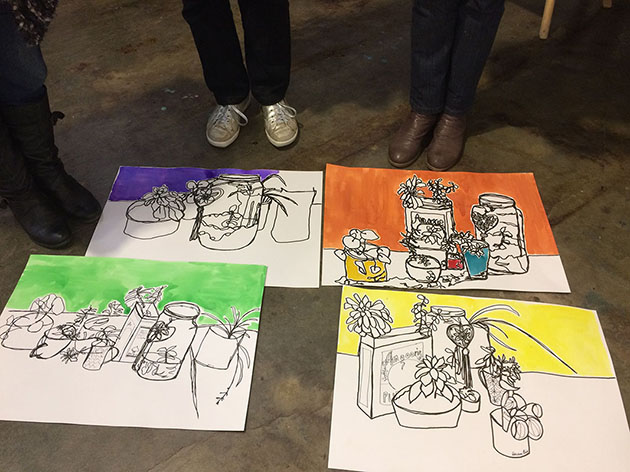 Schedule yourself a regular date for self care art on Thursdays!
Why? The world can offer us a great deal of chaos, and we humans need down time to soothe and nourish our souls…
Says us…
… and David Hockney!
There's something art can do
for the soul that you can't really put into words."
~ David Hockney
Join us in a variety of lovely art lessons – you'll be in company with kindred spirits who also want regular creative practice in their life. Click this to read previous/current student feedback.
You'll access your quiet-but-ever-present inner Bold Soul by following practical steps to make a picture … I'll demonstrate, then guide you to make your own drawing and painting each session.
Dedicate a regular time for yourself, to do nothing but show up, draw and paint!
No previous drawing experience necessary
Materials provided
Simply turn up each Thursday, dressed for the weather – bring an extra layer of warm in Winter! :)
This series is for age 18 and over
Class size limited, pandemic or not! Secure your spot today!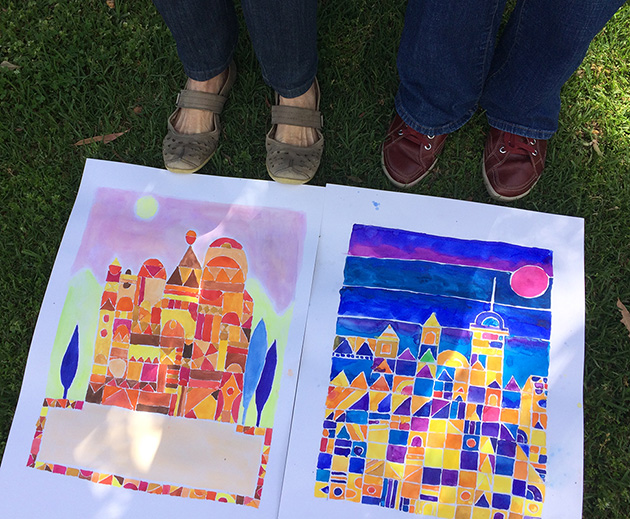 Why Tangerine Meg (yours truly)?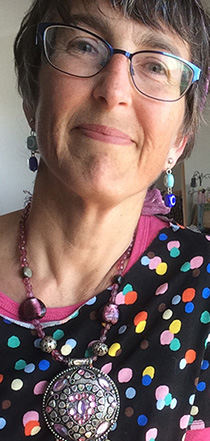 I'm a practising artist now, and lucky me went to art lessons from the age of 7 with beloved SA Art World  legend, Ruth Tuck! She invited me to help with the younger students when I was in late secondary school. For the next 10-ish years I attended Ruth's adult classes, while assisting and later teaching the younger kids.
Thanks to the mentorship of Ruth and her teachers, an appreciation of garden variety beauty and a love of glorious colour was awakened from a young age, along with a lifetime commitment to painting and drawing practise.
And I've studied Graphic Design. Twice.
The first I completed, a Bachelor of Design (Visual Communication) which covered design principles beautifully yet was before computers were in every room of every building, let alone every pocket … After a change of pace and 2 boys – teaching for Ruth through almost all of it – I did the majority of an Advanced Diploma in Graphic Design to learn to apply computer magic to my design skills… You can see why my art style is 'graphic'!
I've had 2 solo art exhibitions – the first between the arrivals of my now adult sons and the second at Goolwa's Old Police Station in 2016 – and too many group exhibitions to count! I work from South Australia's Fleurieu Peninsula, a friendly black cat my sunny studio companion.
I'd love to pass on to you some of the learnings and enjoyment I've been lucky enough to experience!