What could be better than savouring a fresh, gorgeous, vibrantly printed piece of bold art on the first day of every month? Either for yourself or for a bold friend :)
When you click through to the calendar page/s, you can check out each page of a calendar before purchase, as well as choose your starting month. Remember calendars can be ordered to start on a month of your choosing, so they make a great gift anytime of year!
The links below go to RedBubble, a third party company who take care of my digital art calendar 'printing on demand'. Click on the links below to buy my calendars via RedBubble. The comments below are from my RedBubble friend, Betty Mackey – isn't she kind?
Flowers, gardens, cats, bold souls – a smorgasbord of everything Tangerine Meg:

Your new calendar is stunning. Totally excellent, Meg!
- Betty Mackey, Wayne, United States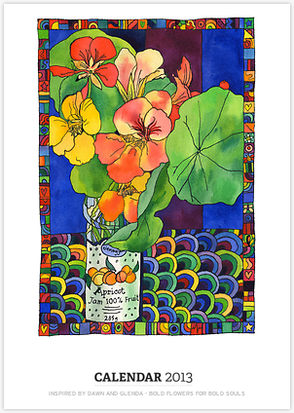 What a year of brilliant color and fun. I love the freedom shown in the drawings as well as the patterns and colors. You have a lot of nasturtiums. That's my favorite flower and I know it well It is not easy to draw or even to photograph. Well done, Meg!!! A fave.
- Betty Mackey, Wayne, United States
I love this bold cat calendar. Every month is a treat.
- Betty Mackey, Wayne, United States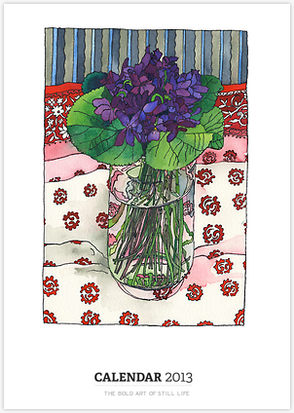 Your calendar order is entirely handled by Red Bubble, right from ordering and production, through to shipping and customer service. Hence, I don't get any payment or contact details from you. So sign up for my mailing list or 'like' my Tangerine Meg Visual Artist Facebook page if you'd like to keep in touch!
Have a bold year, Bold Soul!
Much love,
Meg x o