You've got watercolours, lino prints, digital fine art prints – it's so confusing! How do I know which one is right for me?
Eep! Sorry if you're confuzzled but never fear, we'll get this all straightened out. Here's the cheat sheet to Tangerine Meg art…
I make limited edition lino prints by first carving a design into a piece of linoleum, then rolling the lino with ink, and then pressing this onto paper. The inked lino block and initial print look like this: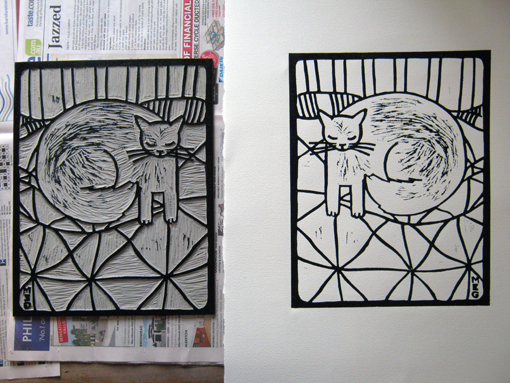 Then I colour the lino print, by hand, with Winsor and Newton Artists' Watercolour paints. The lino prints are known as 'limited edition' because I only make a limited number of them, usually between 5 and 20 prints and then no more, ever again! (You can tell how many I have made of your print by looking for the number written in the bottom left of the print. Read more below.)
One of a Kind watercolours are 100% original and unique paintings. If you love owning and/or gifting bold art pieces that you know for sure no one else will have, these are for you. I create the hand-drawn lines with light-fast water-resistant Art Spectrum ink and an old-fashioned 'dip pen'. Once I've created the lines, I do all my colouring with Winsor and Newton Artists' Watercolours.
When creating my original art, I use Archival quality watercolour paper, usually 100% cotton Arches paper from France.
Digital Fine Art Prints are created by taking a high quality digital scan of the original and then printing the image on heavyweight (167gsm matte) paper with 200 year archival grade inks.
The Lush Greeting Cards (available on *most* artworks – see the drop down menu on individual pictures for availability), Sumptuous Calendars, and Splendid Tshirts are also produced using a high quality digital scan of my artwork.
On the screen your images look bright and boldly coloured, are they the same in-person?
Oh yes, except even more so!
The original art (One of a Kind Watercolour paintings and Limited Edition Lino Prints) are made on gorgeous watercolour paper and are much more textured and tactile then can be shown through a computer screen. They exude an incredible energy.
Each piece of original artwork is hand-worked by me, lavished with my care and attention, and born of absolute love and devotion. And each piece is truly unique – you may see a small fingerprint or drop of paint water – this is all part of the beauty of art created by hand!
The vibrancy of the original art is wonderfully captured and reproduced in the Digital Fine Art Prints and Greeting Cards, Sumptuous Calendars and Splendid Tshirts so that you can send these little messages of joy to all your family and friends.
Tell me more about your process – I want to know all the details!
Really? How exciting, I looove that you want to hear about my art :)
When creating my original art I use archive quality watercolour paper, usually 100% cotton Arches paper from France.
For the initial printing of the linocuts I use senior quality printing ink – and I do the pressing either using an old letterpress machine or simply by hand. For the watercolor paintings I create the hand-drawn lines with light-fast water-resistant Art Spectrum ink.
Once I've created the lines, I colour with Winsor and Newton Artists' Watercolours. I love the clear vibrancy of watercolours. No, I don't use inks or gouache paints to colour my pieces!
I'm so excited! How can I get a piece of your art into my life right now?
You can browse my wall artwork by going to the Buy Bold Art page.
When you see the One of a Kind Watercolour or Limited Edition Lino Print that you simply must have, go ahead and click the 'Add To Cart' button. There will appear a shopping cart in the 'sidebar', listing your purchase and from there you can choose to 'Continue Shopping' or 'Checkout'.
When you 'Checkout' (meaning proceed to payment) you can pay via PayPal or credit card (Visa or Mastercard). All the payments are handled super-securely by PayPal – I don't see any of your payment details.
If the original artwork or edition has already been sold, there will often be buttons through which you can buy Greeting Card or Digital Fine Art Print versions, and some appear in the Sumptuous Calendars.
How will I receive my original wall art (Lino Print or Watercolour)?
Each piece of artwork is so precious to me, and I hope it will be precious to you too. Let's talk about framing, posting and packaging.
Framed If you'd like your artwork to arrive ready to simply unpack and hang, please add the product "Framing" to your shopping cart at purchase, and select "Framed". This option comprises archival, professional framing.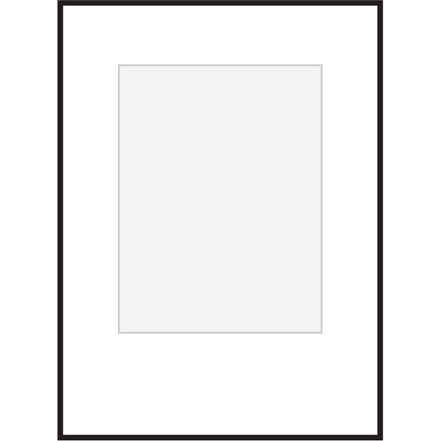 Framed prints and paintings are mailed in a custom wooden box constructed for transit protection, which you can keep – handy for when you move house!
Mounted  If you'd like your print or painting to arrive ready to frame, please add the product "Framing" to your shopping cart, and select the "Mounted only" option.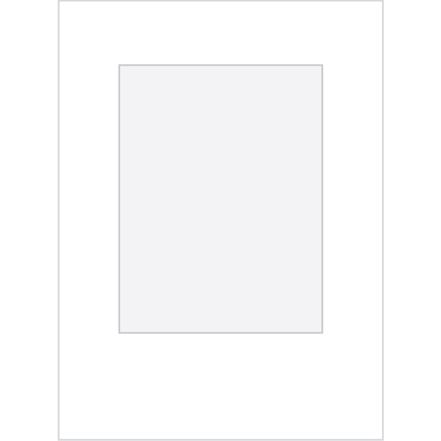 Mounted artworks will be mailed parcelled up in bubble wrap and strong cardboard. When your piece arrives it will be flat, backed, mounted and in an art bag. It's suitable for display while you consider your framing and placement options.
You can also have your artwork mailed to you Unframed – I recommend this! [You don't need to add the product "Framing" for this option.] When your painting or print arrives you'll unpack from its mailing tube, and unfurl to reveal it snug in acid-free tissue and a waterproof art bag. After you've had a good long besotted look, give it a day or two on something smooth and flat (like a table) under something heavy and flat (like an atlas). When you're ready, take your artwork to your preferred local framer for framing.
If you're unfamiliar with getting originals framed, you could download my basic guide to framing. It's a printable or readable-on-screen eLeaflet: How do I Frame my Lino Print? (or One of a Kind Watercolour or Other Artwork on Paper?). Note also: I include a complimentary copy with all Unframed and Mounted Bold Art purchases shipped.
Once you check out from the Bold Art Emporium 'shopping cart', allow a couple of weeks for framing/mounting, then it's over to the fine people at the postal/courier company and onto your doorstep as soon as possible. At which point you will sign to acknowledge receipt – so make sure the delivery address you give is suitable for this!
What about the lush greeting cards and digital fine art prints?
The Greeting Cards are digitally printed and I carefully pack them myself with hand-picked coloured envelopes. (Though in the future I may enlist the help of a parcelling elf for this process!) The Digital Fine Art Prints are protected with a plastic sleeve. Then it's into a rigid envelope and off to the post office so your parcel can begin zooming to you as soon as possible. Postage is calculated by weight upon checking out.
What does the writing on the bottom of my limited edition lino print mean?
As is custom, I write the details of your original artwork, in pencil, at the bottom of every print.
The first detail, written in the bottom left, is a number such as 4/5. This means it is the 4th print in a series of only 5 prints made. This is a promise that no more than 5 prints will ever be made and that you are holding a rare piece of art!
In the centre I write the title of the print, and to the right is the artist's name – that's me!
How can I make sure my bold wall art stays bold forever?
Art Conservators recommend minimising exposure of artwork to humidity and sunlight – and so do I!
What happens if my items get damaged in the post?
As I mentioned earlier, I take extra-special care with every package to ensure your artwork arrives safely at your good home. Unfortunately, I cannot control what happens to our pride and joy once it's out of my hands, and so I cannot be responsible for damage that may occur during transit.
Having said that, I do not like to leave any friends unhappy (and giving a Tangerine Meg artwork a good home counts you as one of my friends!) so please email me if you receive damaged items and I will do my best to make it right.
What about ordering digital prints or t-shirts?
Sumptuous Calendars and Splendid T-shirts are handled by a third-party digital art company – RedBubble.
You can go direct (whoosh!) to my Tangerine Meg Red Bubble shop to check out the Sumptuous Calendars or Splendid T-shirts! You can pay there securely via PayPal or credit card – I do not see your payment (or delivery) details. The helpful RedBubble elves take care of printing and postage and they even seem have an ongoing sale – buy four t-shirts and get free shipping! Hooray for free shipping! If you receive a damaged or incorrect order from RedBubble, they have the most wonderful customer service who will make it right.
I've personally tried both the unisex t-shirt and women's t-shirt styles from redbubble. The t-shirt cotton is of good quality – fine, not thick. The unisex 't-shirt' style doesn't have side seams – the body is formed from a tube of cloth. They're longish t-shirts with generous 'short' sleeves. The 3/4 sleeved baseball t-shirts are new, and sized much like the 't-shirt' style, and quite long; though the white fabric is not really opaque – I am planning to see if dying them helps!
The women's (or 'girly') style is slightly more shaped – including shaped side seams. I find I need to go *two sizes bigger* when choosing the womens' style. The girly, organic girly, long-sleeved t-shirts, v-neck t-shirts, 3/4 sleeve baseball t-shirts and hoodies have limited colour and size ranges – the available options will be shown when ordering. They easily machine wash with no particular care needed. Instructions are provided.
Helpful information about RedBubble tshirts:
Guide to t-shirt sizing and other info
An independent review of redbubble t-shirt service
Note: I don't get *any* of your details from RedBubble, so if you want to go on my mailing list and keep in touch, I'd love if you signed up for my eNewsletter list here :)
The legal bit…
© All rights reserved. Margie Goodchild holds copyright on all Tangerine Meg imagery.