Want to live a life more bold and less ordinary? Make a statement before you even say a word, with your happy Tshirt or with other art drenched object! #introvertshout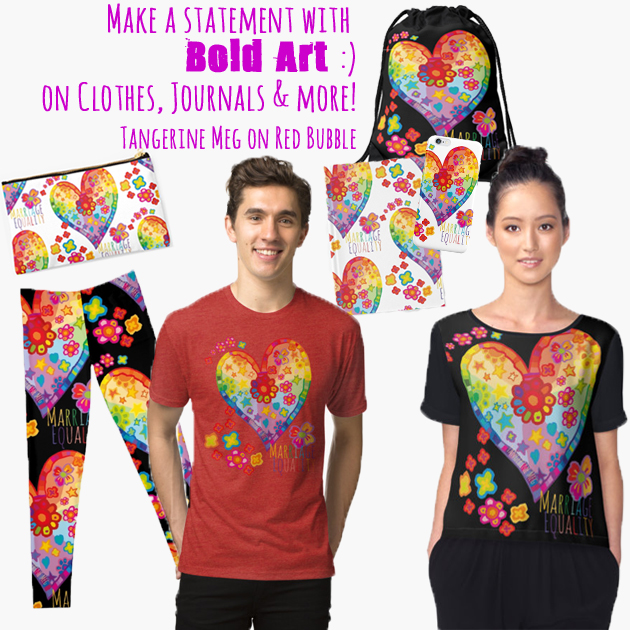 Click any of the pictures on this page to go check out my Red Bubble PoD shop.
PoD = 'Print on Demand', meaning you select your item (tshirt, iPhone cover, bag, journal, leggings, etc) including size, style and so on, to go with the art you want, and the company – Red Bubble in this case – manufactures and sends out the Fabulous Thing just the way you choose it. Fun, right? #artoneverything #artineverydaylife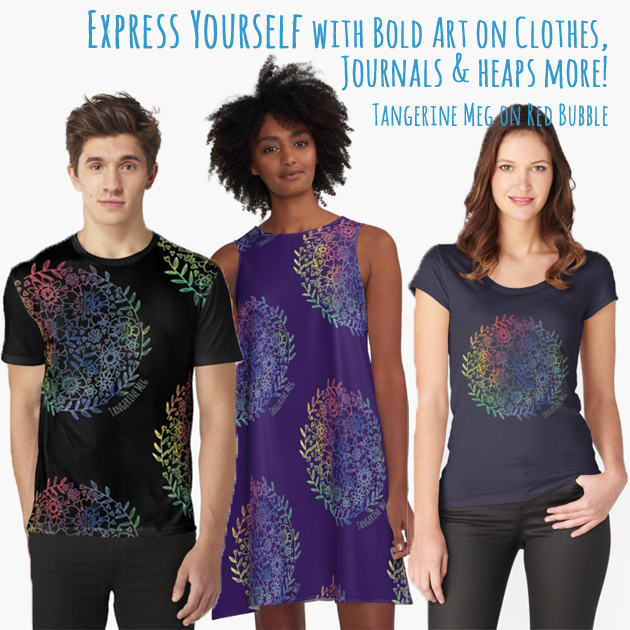 Post a photo on my Facebook page of yourself with your new bold art item if you'd like to Share. I'd be happy to see, and I'm sure the rest of the tribe would too!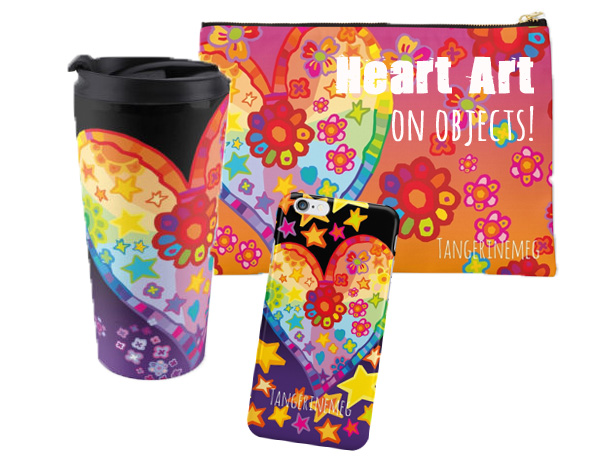 Red Bubble is a fantastic company. The products are of high quality, and the customer service is both excellent and hilarious (let me know if you agree once you get your confirmation email!) Your PoD order is handled entirely by Red Bubble … from ordering and production, through to shipping and customer service. To keep in touch with RedBubble sign up for their news. To keep in touch with me, click this & join my mailing list!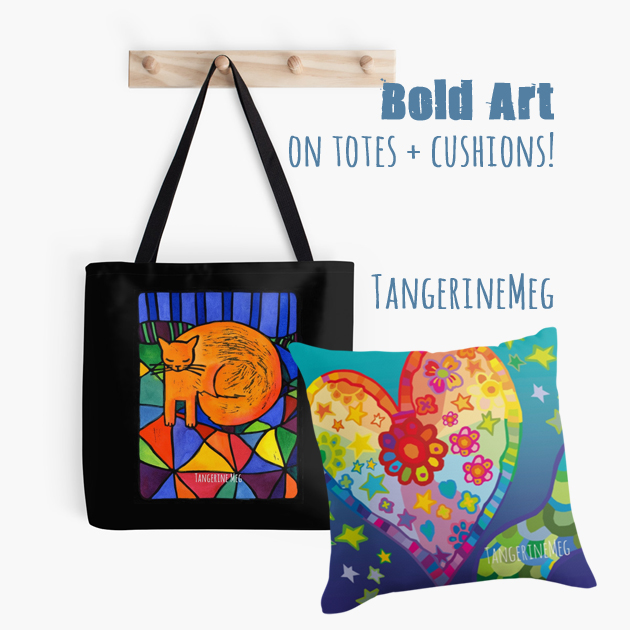 If you're wanting my limited edition hand painted lino prints, one off watercolours, bold art calendars, or digital prints, greeting cards (singly and in packs), colouring pages or lessons, click through to my self-hosted shop page. Those items are posted directly from me to you! (The magic of technology is soon to blend both, and the self-hosted shop will have gorgeous PoD silk scarves!)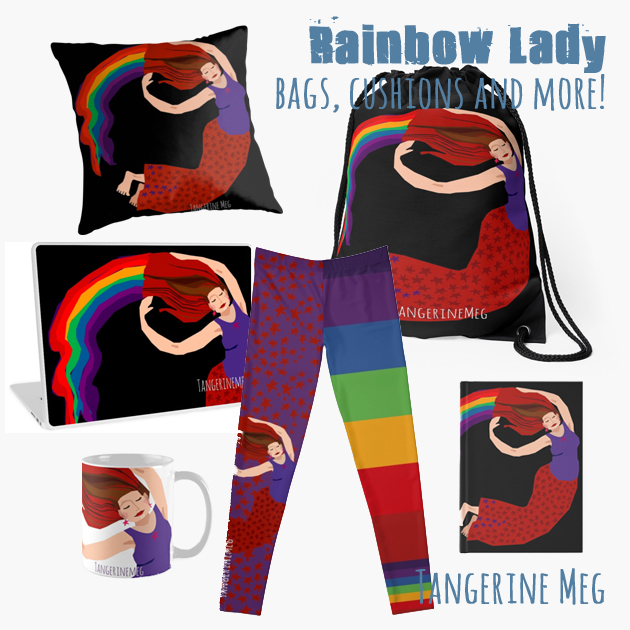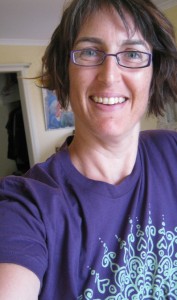 To request a specific piece of my art to be put onto a particular item, contact me and I'll do my best!
Talk soon,
Meg x o
SaveSave